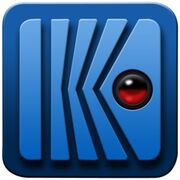 Kerkythea
Edit
Kerkythea is a famous standalone rendering system developed by Ioannis Pantazopoulos. It's available for Windows, Linux and MAC OS X.
Type of software
Edit
Kerkythea was released in April 2005. At the time, it was only available for Windows. After that, in October 2005, it was made compatible with Linux. It is also available for MAC OS X now. It's a freeware which can be downloaded here.
Exporters
Edit
Kerkythea has got exporters for Blender, 3DS MAX, GMAX and SketchUp. The SketchUp exporter is called SU2KT. It goes with a component collection of lights that are working after you render with Kerkythea.
Kerkythea's popularity comes mainly from it's many features. Here are some of them:
Bump Mapping
Clip Mapping
Normal Mapping
Bevel Mapping
Edge Outlining
Fog
Depth of field
Isotropic Volume Scattering
Surface and Material Instancing
Faced Translucency
Dispersion
Anti-aliasing (Texture Filtering, Edge Antialiasing)
Selection Rendering
Faked Caustics